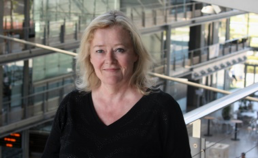 Dear Alumni,
This July issue highlights alumni, professors, and new programs to share with your network.  Mark the date 27 September on your calendars, for our Ecole des Ponts Business School Alumni Board
 AGM, presentation of the new Board followed by a  networking cocktail.
We will be asking you to put forward your candidacy using this link. Once the deadline for candidates has closed on the 15/09, we will ask everyone to vote!  Elected board members will be presented at the AGM. There are 16 places open, 12 for alumni with terms of 2 years and 4 places for current participants with a one-year mission with half the board renewing every year.
There's so much energy out there among you, step up and join them in making a difference- contact myself, Ali or Pierre-Yves now for more information.
At our special AGM & Alumni Board Elections evening you can meet your new representatives, bring your cohort and celebrate with our special invited guest Prof. Bob Marx!  To make this evening extra special for Bob I would like to ask if you can send to me:


Your favorite Bob stories

Photos with Bob

Bob Quotes!
Meanwhile, how are you doing?
Been away from the school for a while? Let's re-connect! https://go.oncehub.com/AlumniAffairs
Have a great summer!
Best, 
Linda 
Linda Crofton 
Director of Alumni Affairs & Wellness
p.s. Help wanted- Looking for someone experienced to train me on how to do podcasts and to help set up interviews with alumni and inspirational leaders.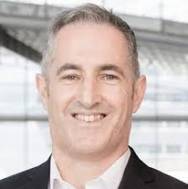 A Quick Word From The Dean- Alon Rozen
We have so many new projects, programs, partners, and developments to share with you that it would take the equivalent of the whole newsletter. So, I'll keep it short.
Focus on Morocco: Research Partnerships, new program offerings, Talent Management Days & Business Industry and Government.
Since we created our EPBS Africa full subsidiary less than 2 years ago, things have been moving fast. Here are some recent highlights.
The Eiffel Excellence Scholarship Program has been awarded to Junaid Malik, Full time MBA 2020, from Pakistan. Junaid's business verticals deal with mass scale digitalization projects, disruptive data science technologies and digital products.
IN BUSINESS TO MAKE A BETTER WORLD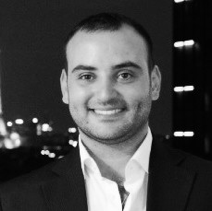 In conversation with Haytham Sayah, Executive MBA, 2016, about his new company Cryocollect – From Waste to Energy. How to do a project in 1 year and bring it in on budget!
She's only 10 years old and saving lives! Building wells in Africa. 
Sometimes solutions are so much simpler for kids to see and they can do surprising things to make them happen. Mark Anderson from our Executive DBA1, 2019, who believes in managing through empowerment and enrichment of people, just sent an extraordinary story about his 10-year-old daughter, Sawyer Anderson and her work.  
RESEARCH @ECOLE DES PONTS BUSINESS SCHOOL 
Advantages, takeaways & Impact! Taking the Executive DBA – Interview with Paul Thurman, Executive DBA 1, 2019
Paul W. Thurman, Executive DBA 
Professor of Management and Analytics 
Columbia University 

Highlights of Viva Technology 2019   
Our Academic Partnership with Viva Technology now permits us to give full access for the three days of the event, to all our current participants and professors as well as discounted rates for our Alumni. 
We held a competition and asked all our participants who were going to Viva Tech to share their insights on social media. Congratulations to our winner, Metja Hlogi Matlala, whose article on L'Oréal's acceleration strategy we're proud to publish here.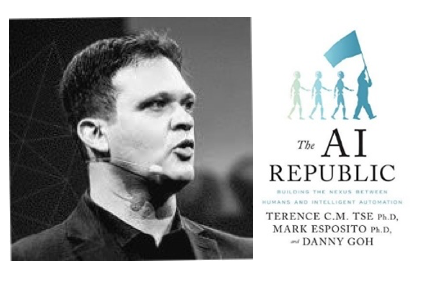 Mark Esposito, MBA & E-MBA professor. In 2016, he was listed on the Radar of Thinkers50, as of the 30 most prominent business thinkers on the rise, globally.  Here he is on the launch of his latest best seller:
The AI Republic.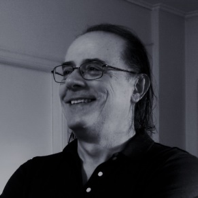 Nicholas Harkiolakis, Executive DBA Professor & Author. Following on the heels of his most recent successes: "Quantitative Research Methods: From Theory To Publication" and "Leadership Explained: Leading Teams in the 21st Century", comes Nicholas Harkiolakis's latest book, "Intelligent Agents".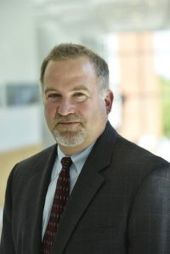 Mike Guglielmo, E-MBA professor
Send your photos and upcoming dates for your reunions and we'll post them here!
Great photo of the recent dinner of the E-MBA class of 2010. They will celebrate their 10th anniversary next year on the beautiful Greek island of Kalymnos! 
10Ten Club at Chez Vong. Best Chinese in Paris we can't eat Chinese anywhere else now!
31 July deadline date for completed online applications for our Early Bird Savings LeadTech Executive MBA!


16 August - Deadline to apply for your Executive DBA October 2019 - Link to register

27 September- AGM & Alumni Board introductions + special guest Prof Bob Marx


18 October Masterclass @Leonard


29 November EPBS Forum + Graduation Ceremony @ Main Campus
Three ways to network every month 
Alumni 10Ten Club. On the 10th of every month! Curious? Click here
The 10Ten Club will be expanding globally with 10Ten Social groups, 10Ten Sports groups and 10Ten Business clubs with our Country Ambassadors so you can network around the world on the 10 of every month.  Support your group! 
Wednesday Evening Drawing in the Louvre. A quiet, calming way to end your day in the shadows of history and the footsteps of time. Open to all. Get your cohort to draw!       
Contact: Claude Pollack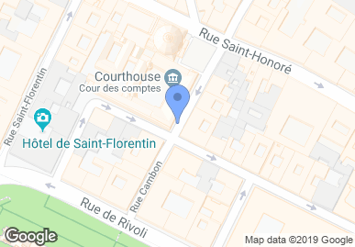 Alumni Networking Last Tuesday of every month  
Last Tuesday (of every month), at: 
 Hotel Melia, 8 rue Cambon, 75001 Paris. Metro: Concorde   
 Xavier Drozdzynski has been organizing the Alumni Last Tuesday get together, as well as social networking events for over 10 years.
Contact Xavier to share ideas or propose a speaker: 
https://www.linkedin.com/in/xavierdrozdzynski/  
How to start your own alumni group?
Name the group/Set the house rules/ Decide your mission and strategy/Decide what kind of talent you need/ Set your goals/ Reach out to the alumni. 
There are lots of things happening in the community. You'll also find in this section alumni preferential rates.
You can share your community news here.
Deadline next newsletter 20 August for September issue.

Send your news, ideas, book recommendations, alumni meet up news, preferential business rates for alumni and referrals to, Linda Crofton. 
crofton@pontsbschool.com
Newsletter archives: